Featured product
Customizable Greatest Mom Shirt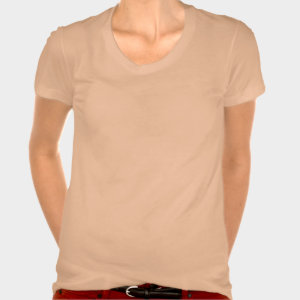 Did you know that Mother's Day is coming up fast? If you're still looking for something to give mom on May 10th, consider this great customizable shirt. The design is done in a collegiate style, and the text reads "World's Greatest Mom" and "Undefeated Since" with a customizable field for the date. Put in your birth year (or your oldest sibling's birth year) for a great personalized shirt made just for your mom!
Buy / Customize
Women's American Apparel Poly-Cotton Scoop Neck T-Shirt
A 50/50 blend of polyester and combed cotton, this American made shirt has the comfy-ness of a vintage t-shirt without the wear. Features a slightly scooped neck and fitted design perfect for a night out or the morning after gym session. Please note: This shirt is fitted. For a more relaxed fit, order one size larger.
(Featured on 1 May 2015)